Game Preview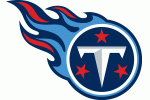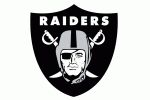 Raiders at Titans

Sept. 25

10 a.m. (Pacific)

TV: CBS




THE SKINNY:
Tennesse (1-1) has lost eight of its last nine games at Nissan Stadium. Oakland (1-1) seeks its second straight 2-1 start. The Raiders are 5-4 in road games under head coach Jack Del Rio.

LAST WEEK:
The Raiders lost 35-28 to the visiting Atlanta Falcons; the Titans defeated the host Detroit Lions 16-15

KEY MATCHUPS:


QB Marcus Mariota vs. Raiders pass defense — Mariota rallied the Titans with two, fourth-quarter TD passes in Week 2. The former Oregon star has completed 67.6 percent of 74 passes 509 yards and four TDs with two INTs. The Raiders are last in the league against the pass, allowing 404.0 yards per game.

QB Derek Carr vs. Titans pass defense — Carr has thrown for four TDs with no INTs while completing 61.9 percent of 81 passes for 618 yards. The Titans are 13th against the pass, allowing 237.0 yards per game, with a TD and INT.

Raiders running game vs. Titans rush defense — Oakland is second in the league in rush offense, averaging 161.0 yards per game. The Raiders spread the workload around with lead back Latavius Murray and rookies DeAndre Washington and Jalen Richard. The Titans are 19th against the run, allowing 101.0 yards per game.

TE Delanie Walker vs. Raiders secondary — Walker had a career year in 2015 with 94 catches for 1,088 yards and six TDs. Three Atlanta tight ends combined for 10 catches for 180 yards and a score against Oakland in Week 2.

S Karl Joseph vs. Titans receivers — Joseph, Oakland's top 2016 draft pick, is expected to start his first NFL game in place of Keith McGill. The Raiders have allowed seven TD passes and have only an INT in the season's first two games.

Raiders pass rush vs. Titans O-line — DE Khalil Mack has no sacks this season while the Raiders as a team have only two sacks. Tennessee has allowed five sacks in its first two games.
STATS OF THE WEEK:
The Raiders are 32nd in total yards allowed (517.5 yards per game) and passing yards allowed (404.0) and 31st in points allowed (34.5). Oakland is first in total offense (470.0 yards per game), second in rush offense (161.0) and third in scoring (31.5 points).
---
The Raiders are the first team since the 1967 Atlanta Falcons to allow at least 500 yards in the first two games of the season. Oakland surrendered 528 toal yards to Atlanta in Week 2 after allowing 507 in the season opener aginst New Orleans.
---
Since 2013, the Titans' De Marco Murray is the NFL leader with 28 rushing TDs and is second with 3,799 rushing yards. He rushed for career-high three TDs as a member of the Dallas Cowboys against the Raiders on Nov. 28, 2013. In two games this season, Murray is averaging 5.2 yards per rush and has a team-high 12 catches and for 91 yards and two scores.
---
The Titans' Jurrell Casey has 22.5 sacks since 2013, second best by an NFL defensive tackle over that juncture.

LAST MEETING:
Derek Carr throws for 330 yards and three touchdowns to lead visiting Oakland to a 24-21 win over host Tennessee on Nov. 29, 2015. Carr's 12-yard scoring pass to Seth Roberts with 1:21 left erases a 21-17 deficit. Carr also throws TD passes to Michael Crabtree for 7 yards and a 10-yarder to Roberts.

RIVALRY REWIND:
Eddie George rushes for 216 yards on 35 carries and a TD to lead the Oilers to a 24-21 victory over Oakland in overtime on Aug. 31, 1997 at the Liberty Bowl in Memphis, Tenn. It was the Oilers franchise's first home game since relocating from Houston after the 1996 season.

RECENT HISTORY:
The Titans have won three of four games against the Raiders and seven of 11. The Raiders are 2-4 against the Titans in regular-season games in the state of Tennessee. They are 2-3 against the Titans in Nashville and 0-1 in Memphis. The Raiders lead the series 28-20, including 4-0 postseason.

DID YOU KNOW?:
Pro Football Hall of Famer Dick LeBeau is in his third season as an assistant coach with the Titans. He is in his 58th consecutive season as a player or coach in the NFL — 14 as a defensive back with the Detroit Lions and 44 as a coach with a half-dozen teams.
---
The Houston Oilers became the Tennessee Oilers after the 1996 season. The Oilers changed their name to the Titans in 1999.
---
Titans first-year offensive coordinator Terry Robiskie was selected by the Raiders in the eighth round of the 1977 NFL Draft. He played five seasons in the NFL with the Raiders (1977-1979) and Miami Dolphins (1980-1981).

OPENING LINE:
Titans by 1.5

Updated: 9-22-2016

For more on this week's game:

Raiders.com | Tennessee Titans
NFL.com

OAKLAND RAIDERS RAP

Archives | kHome | Schedule | Tickets | Transactions