Game Preview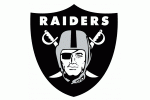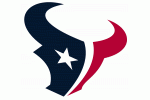 Texans at Raiders

Sept. 14

1:25 p.m. (Pacific)

TV: CBS




THE SKINNY:
Oakland (0-1) seeks to bounce back from a Week 1 loss while Houston (1-0) aims for its second straight victory. The Raiders have dropped seven straight games and eight of nine over two seasons. Oakland has won three of its past four home openers after dropping five straight from 2005 to 2009.

LAST WEEK:
The host Texans defeated the Washington Redskins 17-6, the visiting Raiders lost to the New York Jets 19-14.

KEY MATCHUPS:


RB Arian Foster vs. Raiders run defense — Oakland surrendered 212 rushing yards in a Week 1 loss at the New York Jets. Foster had 103 rushing yards on 27 carries in Houston's victory over Washington in their season opener.

QB Derek Carr vs. Texans defense — Carr threw for two TDs and had a 94.7 passer rating in his NFL debut but was erratic after a strong start against the Jets. Only three of his 20 completions in 32 attempts reportedly traveled at least 10 yards.

LDE J.J. Watt vs. Oakland O-line — Watt was credited with a sack, two tackles for loss, a blocked PAT and a fumble recovery against the Redskins. The Raiders had only 158 total yards, including 25 rushing yards, against the Jets.

RBs Maurice Jones-Drew & Darren McFadden vs. Texans defense — McFadden (15) and Jones-Drew (11) combined for 26 rushing yards on 13 carries against the Jets. Houston surrendered 131 rushing yards on 23 attempts against Washington.
STATS OF THE WEEK:
Since the 2012 season, Texans defensive end J.J. Watt leads the NFL with 32 sacks.
---
In two career games against Oakland, Houston's Arian Foster has 373 scrimmage yards (201 rushing, 172 receiving) and two TDs. Since 2010, Foster leads the AFC with 4,909 rushing yards (90.9 per game).

LAST MEETING:
Rookie Matt McGloin throws for three touchdowns and Rashad Jennings rushes for 150 yards to lead visiting Oakland to a 28-23 victory over Houston on Nov. 17, 2013.

RIVALRY REWIND:
Playing a day after Raiders managing general partner Al Davis dies, visiting Oakland rallies for an emotional 25-20 victory over the Texans at at Reliant Stadium on Oct. 9, 2011. With seven seconds left and Houston at the Oakland 5-yard line, safety Michael Huff intercepts Matt Schaub's second-down pass intended for Jacoby Jones as the Raiders hold on for their first road win against the Texans in three tries.

RECENT HISTORY:
The Raiders have won two straight after dropping five of the first six meetings with the Texans. Houston is 3-1 in road contests against the Raiders.

DID YOU KNOW?:
The then-Houston Oilers beat the Raiders 37-22 on Sept. 11, 1960 at Kezar Staium in San Francisco — the inaugural game for both franchises in the American Football League.
---
Second-year Texans punter Shane Lechler spent the previous 13 seasons with the Raiders.
---
The expansion Houston Texans entered the NFL in the 2002 season.

OPENING LINE:
Raiders by 3

Updated: 09-09-2014

For more on this week's game:

NFL.com
Raiders.com | Houston Texans.com

OAKLAND RAIDERS RAP

Archives | Court | Home | Links | Schedule | Tickets