Game Preview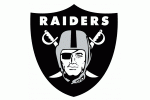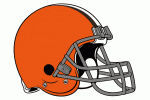 Raiders at Browns

Oct. 26

1:25 p.m. (Pacific)

TV: CBS




THE SKINNY:
Oakland (0-6) seeks to end a 12-game losing streak. The Raiders have not opened a season with six losses since 1962. Cleveland (3-3) tries to bounce back from a loss to previously winless Jacksonville. The Raiders have lost 15 straight games in the Eastern time zone, with the streak starting in Cleveland in 2009.

LAST WEEK:
The host Raiders lost 24-13 to the Arizona Cardinals; the visiting Browns lost 24-6 to the Jacksonville Jaguars

KEY MATCHUPS:


Browns QBs vs. Raiders pass defense — Starter Brian Hoyer completed 16 of 41 passes for 215 yards with an interception during Cleveland's upset loss to Jacksonville in Week 7. He has completed only 55.5 percent of 190 passes for 1,439 yards and seven TDs with only two interceptions. High-profile rookie Johnny Manziel may get a look if Hoyer struggles against Oakland.

QB Derek Carr vs. Browns defense — Carr had no TD passes against Arizona a week after throwing for four scores in a narrow loss to San Diego. The rookie has completed 60.5 percent of 195 passes for 1,189 yards and eight TDs with five interceptions. The Browns are 16th against the pass, allowing 241.5 yards per game.

Browns rush defense vs. Raiders run offense — Both units are ranked last in the league, the Browns allowing 155.5 yards per game while the Raiders are averaging 69.3 yards per game.

Browns rush offense vs. Raiders run defense — Cleveland had only 69 rushing yards on 30 attempts (2.3 yards per carry) during its Week 7 loss at Jacksonville. The Raiders are 29th against the run, allowing 145.3 yards per game.

SS Brandian Ross vs. Browns receivers — Ross makes his first start of the season after Tyvon Branch and Usama Young suffered season-ending injuries.
STATS OF THE WEEK:
Over the past 10 seasons plus, the Raiders are an NFL-worst 49-117 followed by the St. Louis Rams 53-112, Browns 54-112 and Detroit Lions 55-112.
---
The Raiders have allowed opponents to convert 52.9 percent of third-down tries, a mark that would be the highest in NFL history for a season. Through six games this season, opposing quarterbacks have completed 44 of 56 passes on third downs for 499 yards, eight touchdowns, no interceptions and a 143.4 passer rating against Oakland.
---
The Raiders have lost 12 straight regular-season games. They dropped a franchise record 13 straight games to open 1962 season. The then American Football League team lost 19 consecutive games over the 1961 and 1962 seasons.
---
Oakland has scored a league-low 92 points. Tampa Bay and Minnesota are second lowest at 121 points.

LAST MEETING:
Jerome Harrison rushes for 148 yards and Cleveland's defense has three interceptions and four sacks as the host Browns defeat Oakland 23-9 on Dec. 27, 2009

Rivalry REWIND:
The visiting Raiders defeat the Browns 14-12 in an AFC Divisional playoff game on Jan. 4, 1981.

RECENT HISTORY:
The Browns have won five of the past eight games against the Raiders. Oakland is winless in two tries at FirstEnergy Stadium. The Raiders lead the series 11-9, including 2-0 postseason.

DID YOU KNOW?:
Raiders interim coach Tony Sparano got his first NFL coaching job as an assistant on Cleveland's staff in 1999.
---
Since 2007, Browns linebacker Karlos Dansby is the only NFL player with at least 20 sacks (24) and 12 interceptions (12).
---
The Raiders' Derek Carr leads NFL rookies with 1,189 passing yards and 8 TD passes.

OPENING LINE:
Browns by 7

Updated: 10-22-2014

For more on this week's game:

NFL.com
Raiders.com | Browns.com

OAKLAND RAIDERS RAP

Archives | Court | Home | Links | Schedule | Tickets