Game Preview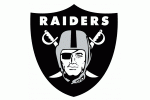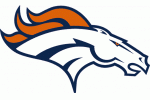 Broncos at Raiders

Dec. 29

1:25 p.m. (Pacific)

TV: CBS




THE SKINNY:
Denver (12-3) can clinch homefield advantage throughout the AFC playoffs with a win over Oakland (4-11). The Broncos need 18 points to break New England's single-season record of 589 set in 2007. The Raiders have dropped five straight games and six of seven. The Broncos are 8-2 against the Raiders in regular-season games in Oakland since 2003. The Raiders have allowed 419 points this season, 40 shy of breaking the franchise record set in 1961.

LAST WEEK:
The visiting Broncos beat the Houston Texans 37-13; the Raiders lost 26-13 to the host San Diego Chargers.

KEY MATCHUPS:


QB Peyton Manning vs. Raiders pass defense — Manning has thrown for an NFL record 51 TD passes and a career-high 5,211 yards this season. The Raiders are 26th against the pass, allowing 251.0 yards per game.

QB Terrelle Pryor vs. Broncos pass defense — Pryor makes his first start since Oakland's 24-20 loss against the New York Giants on Nov. 10. The former Ohio State star has thrown for five TDs and 11 INTs. He passed for 281 yards and a TD before being sidelined with a concussion in Oakland's 37-21 loss at Denver on Sept. 23. The Broncos are 28th against the pass, allowing 259.0 yards per game.

RB Darren McFadden vs. Broncos run — The Denver-Oakland season finale is expected to be the final game of McFadden's injury-plagued Raiders career. The former Arkansas star is in the final year of his contract. He has 373 rushing yards and five touchdowns in nine games this season. The Broncos are eighth against the run, surrendering 104.1 yards per game.

RB Knowshon Moreno vs. Raiders defense — Moreno is the first Broncos player to reach 1,000 rushing yards and 500 receiving yards in a single season. Oakland is 11th agaibst the run, allowing 106.9 yards per game.

WR Rod Streater vs. Broncos secondary — Streater needs 152 receiving yards to become the first Raider with 1,000 yards in a season since Randy Moss (1,005) in 2005.
STATS OF THE WEEK:
Peyton Manning enters Denver's season finale with 5,211 passing yards, third best in NFL history and 265 yards shy of the 5,476 yards Drew Brees gained in 2011.
---
Oakland has surrendered 49 or more points in two of its last three home games. In their current five-game losing streak, the Raiders have allowed an average of 34.6 points per game while scoring an average of 22.8 ppg.
---
Denver's Peyton Manning has won six straight starts against Oakland. He has completed 79.3 percent of his passes against the Raiders in three starts with the Broncos.
---
Oakland's Terrelle Pryor needs three rushing yards to break Rich Gannon's single-season club record (529 in 2000) for most rushing yards by a quarterback.

LAST MEETING:
Peyton Manning throws for 374 yards and three touchdowns to lead host Denver to a 37-21 victory over Oakland on Sept. 23, 2013.

RIVALRY REWIND:
Eric Turner has a 65-yard fumble return for a TD and Napoleon Kaufman scores on an 83-yard run to spark the Raiders to a 28-25 victory over the visiting Broncos on Oct. 19, 1997.

RECENT HISTORY:
The Broncos have won four straight games over the Raiders after Oakland won the previous four. The Broncos are 8-2 against the Raiders their past 10 games in Oakland. The Raiders lead the series 60-46-2, including 1-1 postseason.

DID YOU KNOW?:
The Broncos' Peyton Manning is the first player in NFL history to pass for 5,000 yards and 50 TDs in the same seaason.
---
Denver has outscored Oakland by an average of 18.0 points (136-64) in the last four games, all Broncos victories.
---
Denver coach John Fox was Oakland defensive coordinator 1994-1995 while Raiders coach Dennis Allen was Denver defensive coordinator in 2011.

OPENING LINE:
Broncos by 10.5

Updated: 12-27-2013

For more on this week's game:

NFL.com
Raiders.com | Broncos.com

OAKLAND RAIDERS RAP

Archives | Court | Home | Links | Schedule | Tickets