Game Preview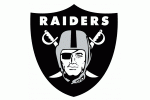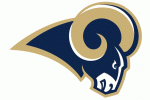 Raiders at Rams

Nov. 30

10 a.m. (Pacific)

TV: CBS




THE SKINNY:
Oakland (1-10) seeks to end an eight-game road losing streak; the Raiders are 2-19 the past 21 away games. St. Louis (4-7) is 2-3 at the Edward Jones Dome this season but has knocked off last season's Super Bowl finalists, Seattle and Denver, in its past two home games. The Raiders play a regular-season game in St. Louis for the first time since 2002, when the Rams beat Oakland 28-13.

LAST WEEK:
The Raiders beat the visiting Kansas City Chiefs 24-20; the Rams lost 27-24 to the host San Diego Chargers.

KEY MATCHUPS:


QB Derek Carr vs. Rams pass defense — Carr has thrown for 2,249 yards and 14 TDs with nine interceptions. The Rams are 21st against the pass, allowing 250.9 yards per game.

QB Shaun Hill vs. Raiders pass defense — Hill has thrown for 499 yards and two TDs with three interception the past three games. Oakland is 12th against the pass, allowing 233.7 yards per game.

RB Latavius Murray vs. Rams run defense — Murray had 112 rushing yards on four carries and two TDs against Kanas City in Week 12. St. Louis is tied for 13th against the run, allowing 115.8 yards per game.

Rams pass rush vs. Raiders O-line — The Rams have 22 sacks this season while the Raiders have allowed 13 sacks (tied for second fewest in the league).
STATS OF THE WEEK:
The Raiders' Derek Carr leads NFL rookies in passing yards (2,249) and TD passes (14), both club rookie records.
---
Raiders safety Charles Woodson had a sack in Week 12 win over Kansas City. The former Michigan star is the only player in NFL history with 50 or more interceptions and 20 or more sacks. Woodson has 58 career interceptions and 20 sacks.

LAST MEETING:
Darren McFadden rushes for 145 yards on 30 carries to help the Raiders defeat the visiting Rams 16-14 on Sept. 19, 2010.

RECENT HISTORY:
The Raiders and Rams have split four games since both franchises bolted southern California after the 1994 season. Oakland has won four of the past six meetings. The Raiders lead the regular-season series 8-4.

DID YOU KNOW?:
Rams defensive end Chris Long is the son of Raiders Hall of Famer Howie Long.
---
St. Louis cornerback Janoris Jenkins has a league-high five interceptions returned for touchdowns since 2012.

OPENING LINE:
Rams by 7

Updated: 11-26-2014

For more on this week's game:

NFL.com
Raiders.com | Rams.com

OAKLAND RAIDERS RAP

Archives | Court | Home | Links | Schedule | Tickets