Game Preview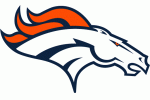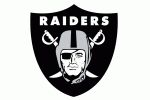 Broncos at Raiders

Oct. 11

1:25 p.m. (Pacific)

TV: CBS




THE SKINNY:
Oakland (2-2) seeks to end a seven-game losing streak against Denver (4-0). The Raiders are 2-10 their last 12 home games against the Broncos. With a victory, Oakland would equal its win total from 2014. Denver seeks to equal its 5-0 start in 2013. The Broncos have outscored the Raiders, 258-109, in their last seven meetings, all Denver victories.

LAST WEEK:
The Broncos beat the visiting Vikings 23-20; the Raiders lost 22-20 to the host Bears

KEY MATCHUPS:


QB Peyton Manning vs. Raiders pass defense — The Broncos are 26th in pass offense, averaging 242.0 yards per game. Manning has completed 63.6 percent of his passes for 968 yards and six TDs with five INTs. The Raiders are 31st against the pass, allowing 310.5 yards per game.

QB Derek Carr vs. Broncos pass defense — The Broncos are first in total yards allowed (275.5), first against the pass (185.3) and second in points allowed (69). Carr has completed 62.6 percent of his passes for 922 yards and seven TDs with two INTs.

WR Demaryius Thomas vs. Raiders secondary — Thomas has an AFC-best 42 TD catches since his rookie season in 2010. The Raiders have surrendered 1,242 passing yards, second highest in the NFL.

Broncos O-line vs. Raiders pass rush — Peyton Manning has been sacked 10 times in four games, putting him on pace for a 40. His career high is 29 sacks in 2001. The Raiders have eight sacks the past two games.

RB Latavius Murray vs. Broncos run defense — Murray had a hand in two turnovers and rushed for only 49 yards on 16 carries in Oakland's loss to Chicago on Oct. 4. The Broncos are eighth against the run, allowing 90.3 yards per game.

RB Ronnie Hillman vs. Oakland run defense — Hillman had a 72-yard TD against the Vikings, the longest scoring run for the Broncos since 2006. The Raiders are 13th against the run, allowing 93.2 yards per game.
STATS OF THE WEEK:
The Broncos lead the NFL with 18 sacks, putting them on pace for 72 — which would tie the NFL single-seasson record set by the 1984 Chicago Bears. They are tied for second with 11 takeaways and are fifth with a plus-5 turnover differential.
---
Denver has averaged 37.1 points while winning by 21.5 per game during its seven-game winning streak against Oakland.
---
The Raiders have allowed 32 catches for 388 yards and six TDs to opposing tight ends this season.
---
All four of the Broncos' games have featured a forced turnover in the final four minutes with Denver tied or leading by less than a touchdown.
---
Denver's Owen Daniels has caught a pass in 107 straight games, longest streak in the NFL for a tight end.

LAST MEETING:
C.J. Anderson rushes for three TDs and Denver's defense surrenders only 199 total yards to lead the host Broncos to a 47-14 triumph over Oakland on Dec. 28, 2014.

RIVALRY REWIND:
Zack Crockett rushes for two TDs and Trace Armstrong has three of Oakland's six sacks to lead the Raiders to a 28-16 victory over the visiting Broncos on Dec. 22, 2002. Oakland's win combined with San Diego's victory over Kansas City gives the Raiders their third straight AFC West title.

RECENT HISTORY:
The Broncos have won seven straight games over the Raiders after Oakland was victorious the previous four. Denver is 10-2 against the Raiders the past 12 games in Oakland. The Raiders lead the series 60-49-2, including 1-1 postseason.

DID YOU KNOW?:
Raiders coach Jack Del Rio was Denver defensive coordinator from 2012 to 2014.
---
Peyton Manning has won nine consecutive games against the Raiders, the last six with the Broncos. He has completed 69.5 percent of his passes for an average of 283.8 yards and 23 TDs with seven INTs during that span.
---
Oakland seeks its first 3-2 start since 2011 when it finished 8-8.

OPENING LINE:
Broncos by 5

Updated: 10-7-2015

For more on this week's game:

Raiders.com | Broncos.com
NFL.com

OAKLAND RAIDERS RAP

Archives | Court | Home | Links | Schedule | Tickets