<! --BEGIN LEFT SIDE NAVIGATION-->

---
Oakland Raiders Rap
Promote Your Page Too
---
---
Follow us on Twitter:
Oakland Raiders Rap
@raidersrap


<!BEGIN MAIN BODY -->

Game Preview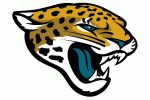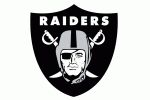 Raiders at Jaguars

Oct. 23

10 a.m. (Pacific)

TV: CBS




THE SKINNY:
Raiders coach Jack Del Rio returns to EverBank Field to coach in a game for the first time since he was fired by the Jaguars late in the 2011 season. The Raiders seek their first 5-2 start since 2001, and Oakland (4-2) seeks to open a season with four road victories for the first time since 2000. Jacksonville (2-3) is 14-39 in three plus seasons under coach Gus Bradley. The Jaguars seek their first three-game winning streak since 2013. Jacksonville's two home losses this season to Green Bay and Baltimore were by a combined six points.

LAST WEEK:
The Raiders lost 26-10 to the visiting Kansas City Chiefs; the Jaguars defeated the host Chicago Bears 17-16.

KEY MATCHUPS:


QB Derek Carr vs. Jaguars pass defense — Carr has completed 66.5 percent of 227 passes for 1,608 yards and 12 TDs with three interceptions. He threw an interception and lost a fumble in Oakland's Week 6 loss to Kansas City. The Jaguars are eighth against the pass, allowing 218.4 yards per game.

QB Blake Bortles vs. Raiders pass defense — Bortles has completed 61.1 percent of 193 passes for 1,321 yards and eight TDs with seven interceptions. Oakland is last in NFL pass defense, allowing 312.7 yards per game.

DE Khalil Mack vs. Jaguars O-line — Mack has a sack in each of the past two games after being shut out the first four games. The Jaguars have allowed 14 sacks, tied for sixth highest in the AFC.

WR Amari Cooper vs. Jaguars secondary — Cooper has 267 receiving yards on 16 catches and a TD the past two games. The second-year player from Alabama is fourth in the league with 585 receiving yards and seventh with 36 catches.

Jaguars RBs vs. Raiders rush defense — Jacksonville is 31st in rushing offense, averaging 71.0 yards per game. Oakland is 30th against the run, allowing 132.2 yards per game.
STATS OF THE WEEK:
Raiders coach Jack Del Rio had a 69-71 record in nine seasons (2003 to 2011) as Jaguars coach. Under Del Rio, the Jaguars had three winning seasons (2004, 2005, 2007) and advanced to the playoffs twice. He was fired with five games remaining in the 2011 season.
---
Oakland kicker Sebastian Janikowski needs nine points to pass David Akers (1,721) for 11th on NFL's career scoring list.
---
Jaguars defensive end Yannick Ngakoue has a sack in four straight games. He leads NFL rookies with four sacks.
---
Jaguars Pro Bowl wide receiver Allen Robinson hasn't topped 75 yards receiving this season and has just two TDs.
---
Entering Week 7, the Raiders are 32nd in yards allowed (444.8) and passing yards allowed (312.7), and 30th in rushing yards allowed (132.2). The Jaguars are 29th in total yards (320.0), 31st in rushing offense (71.0) and 15th in passing offense (249.0).

LAST MEETING:
Darren McFadden has 129 of Oakland's 226 rushing yards in leading the Raiders to a 19-9 victory over visiting Jacksonville on Sept. 15, 2013. The Raiders allow only 248 total yards and have five sacks on the Jaguars' Chad Henne.

RIVALRY REWIND:
Defensive tackle Jerry Ball returns a Mark Brunell interception 66 yards for a touchdown during the fourth quarter to help the Raiders defeat the visiting Jaguars 17-3 at the Oakland-Alameda County Coliseum on Sept. 15, 1996, in the inaugural meeting between the franchises.

RECENT HISTORY:
The Raiders have won two straight games against the Jaguars after Jacksonville won the previous four. The Raiders are winless in two road games against the Jaguars. The Jaguars lead the series, 4-3.

DID YOU KNOW?:
Amari Cooper had 10 catches for 129 yards against Kansas City in Week 6, becoming the first Raider with 10 receptions in a game since Brandon Myers had 14 in 2012.
---
The Raiders haven't won in Florida since beating Tampa Bay in 2008.
---
Since 2013, the Jaguars' Julius Thomas has 30 TD catches, the most by an NFL tight end over that period.
---
The Jaguars began play in the NFL in the 1995 season. In 22 seasons, they are 154-187 in regular-season play and 5-6 in postseason.

OPENING LINE:
Jaguars by 1

Updated: 10-20-2016

For more on this week's game:

Raiders.com | Jaguars.com
NFL.com

OAKLAND RAIDERS RAP

Archives | kHome | Schedule | Tickets | Transactions