Game Preview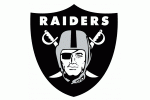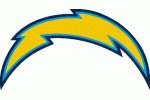 Raiders at Chargers

Dec. 30

1:25 p.m. (Pacific)

TV: CBS




THE SKINNY:
Oakland (4-11) seeks a third straight road win over rival San Diego (6-9) in their 2012 regular-season finale. Quarterback Terrelle Pryor will start his first NFL game for the Raiders. Chargers coach Norv Turner and general manager A.J. Smith are expected to be fired after the season because San Diego will miss the playoffs for a third straight season. The Chargers are 15-3 the past 18 games against the Raiders. The Raiders are 8-1 the last nine road games against AFC West opponents, but they are 1-6 overall on the road this season.

LAST WEEK:
The visiting Raiders lost 17-6 to the Carolina Panthers; the Chargers beat the host New York Jets 27-17.

KEY MATCHUPS:


QB Terrelle Pryor vs. Chargers defense — With Oakland's Carson Palmer sidelined because of cracked ribs and a bruised lung, Pryor will start his first NFL game. The former Ohio State star has appeared briefly in three games over two seasons with Oakland, completing 1 of 2 passes for 5 yards. The Chargers are 18th against the pass, surrendering 235.4 yards per game. Oakland has not had an offensive touchdown the past two games.

QB Philip Rivers vs. Raiders pass defense — Rivers has thrown for 3,455 yards, 24 touchdowns and 15 interceptions this season. In the past three games, he has 6 TDs with 0 INTs and a 95.4 passer rating. For his NFL career, Rivers is 25-5 as a starter in December with 54 TDs, 16 INTs and 98.7 rating. Oakland is 22nd against the pass, allowing 242.3 yards per game.

RB Darren McFadden vs. Chargers rush defense — McFadden has 650 rushing yards this season (27th in the NFL) and a career-low 3.30 yards per rush. San Diego is fourth against the run, allowing 95.1 yards per game.

Chargers pass rush vs. Oakland O-line — San Diego equaled a team record with 11 sacks in a Week 16 win over the New York Jets. Oakland has allowed 27 sacks, tied for eighth fewest this season.
STATS OF THE WEEK:
The Chargers and Raiders have combined for 10 wins — with four coming against 2-13 Kansas City, which is last in the AFC West.
---
Since going 13-3 in 2009, the Chargers have a 23-24 record the past two plus seasons.
---
The Chargers' Philip Rivers is 10-3 in career starts against the Raiders.
---
With 35 catches this season, Oakland wide receiver Rod Streater is tied for fifth-most among non-drafted rookies since 2000.
---
San Diego's Philip Rivers has committed 22 turnovers (15 interceptions, 7 lost fumbles) this season, giving him 47 since the start of the 2011 season.

KEY INJURIES:
Raiders — Quarterback Carson Palmer (ribs) is out; right guard Mike Brisiel (ankle, concussion) is questionable; safety Tyvone Branch (neck, ankle) is questionable.

Chargers — Running back Ronnie Brown (hamstring) is questionable; linebacker Donald Butler (groin) is doubtful.

LAST MEETING:
Nate Kaeding kicks five field goals and Philip Rivers throws for a touchdown as visiting San Diego defeats Oakland in their 2012 season opener on Sept. 10.

RIVALRY REWIND:
The Raiders beat the host Chargers 34-27 in the AFC Championship game Jan. 11, 1981. Two weeks later, the Raiders defeated the Philadelphia Eagles 27-10 in Super Bowl XV in New Orleans.

RECENT HISTORY:
The Raiders have lost 15 of the past 18 games against the Chargers. Oakland has won two straight over San Diego ast Qualcomm Stadium after losing the previous seven games. The Raiders lead the series 58-46-2, including 1-0 postseason.

DID YOU KNOW?:
Terrelle Pryor will be the 15th player to start at quarterback for the Raiders since the start of the 2003 season.
---
Chargers coach Norv Turner is 9-4 overall against the Raiders. He's 8-3 against Oakland as Chargers coach and 1-1 as Washington Redskins coach. Turner had a 9-23 record in two seasons (2004 & 2005) as Raiders coach. The Martinez, Calif. native has a 58-43 record (including 3-3 playoffs) in five plus seasons with San Diego. Overall, Turner has a regular-season record of 113-122-1 as an NFL head coach.
---
Since Al Davis Davis fired Norv Turner after the 2005 season, the Raiders have compiled a 36-75 record under five coaches for a winning percentage of .324. That is slightly better than Turner's .281 winning percentage from 2004 to 2005 as Oakland coach.
---
The Raiders' Tommy Kelly has made 79 straight starts since the 2008 season opener — the current top streak for active NFL defensive tackles. He has not missed a game since the 2007 season, when he was sidelined nine contests because of a knee injury. His streak ranks fifth among active NFL defensive players.
---
Philip Rivers (3,455) needs 45 passing yards to become the first Charger with five straight seasons of at least 3,500 passing yards.

OPENING LINE:
Off

Updated: 12-28-2012

For more on this week's game:

NFL.com
Raiders.com | Chargers.com

OAKLAND RAIDERS RAP

Archives | Court | Home | Links | Schedule | Tickets